Japan issued in 1988-1990 three booklets with scout illustrations on the covers. It is not clear whether these were government or private issues.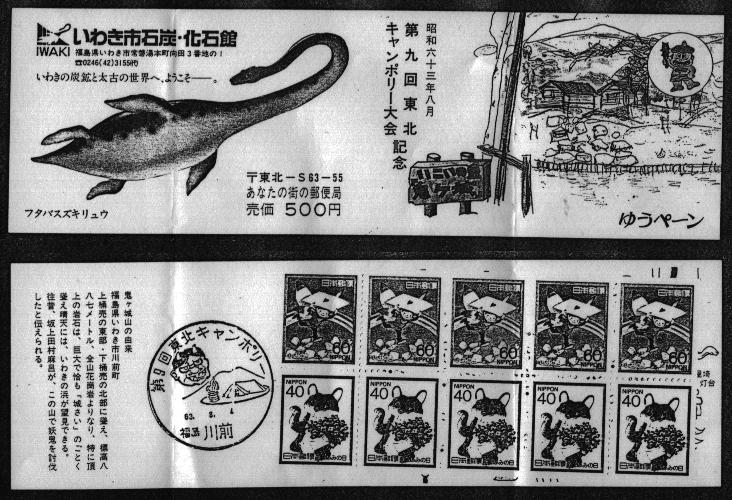 1988, a booklet was issued in connection with the 9th Tohoku Camporee. It has also advertisement for a museum (natural history?).

Two booklets were issued for the 10th Nippon Jamboree in August 1990. One has an advertisement for a telephone service company, the other for a jetfoil ship company.